Today's guest is a bit of a Renaissance man whose early working life involved travel writing, focusing on the Deep South and Central America. Since then, he's been involved in music, sports, tech and the environment. Simon Cocking is the editor of Irish Tech News, as well as being a very sought after keynote speaker and ICO advisor.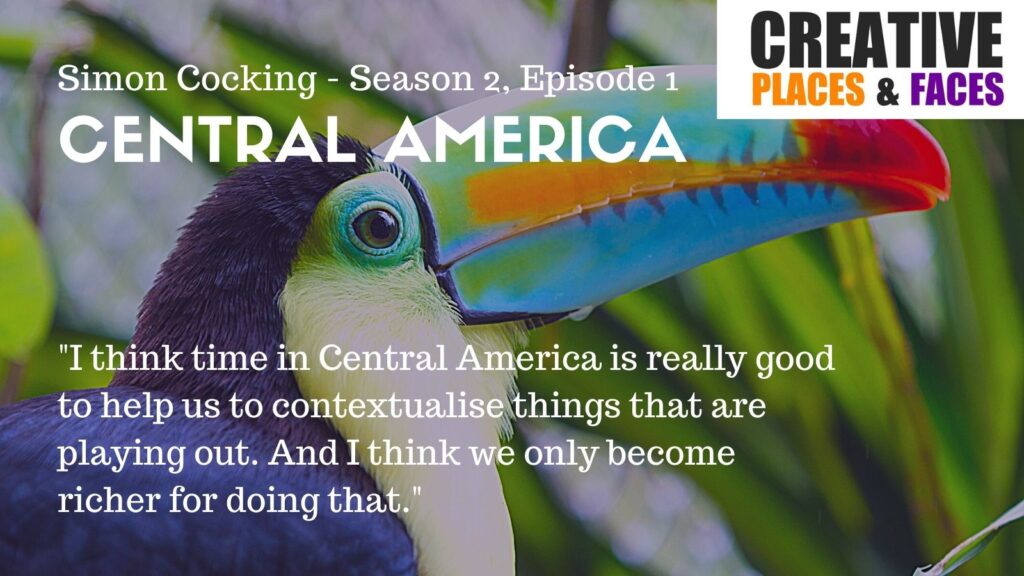 In 1992 he spent a year in Central America visiting all the countries. In this interview, Simon said of Central America, "I think time in Central America is really good to help us to contextualise things that are playing out. And I think we only become richer for doing that."

Simon's colourful life has included summers busking and fire juggling in Spain, playing with Samba bands in Dublin and at festivals all over Ireland. In Madrid, he taught English as a foreign language.
This is only a taster of what Simon talks about in this interview. He wonderfully connects the influences of the many places that have played special roles in his life. He also joins the dots between the many activities he has been involved with.

Listen in to discover many more places and experiences.   As Simon says about special time spent in Honduras: "Every time you work with others the final outcome is the result of a coalition of inputs, energies, and ideas on the way things should be done. The mosaics were a great way to make an exchange, a link between my sponsoring organisation, City Artsquad, who kindly allowed me the time to go to Honduras, the local community groups who now have their first-ever mosaics on Utila, and me, the artist who learnt and saw so many things from the local people – including that my name in Utilan meant, yes man, no problem, chill out."